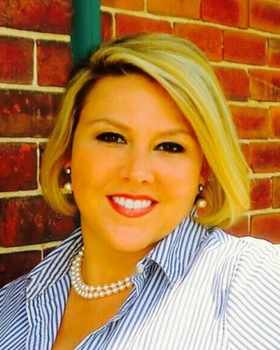 About Amy Barbee, Psy.D.
Dr. Amy Barbee is a licensed marriage and family therapist. She has much and diverse education in psychology, possessing a Master of Science degree in Behavioral Psychology, in addition to a Doctorate degree in Marriage and Family Therapy. With genuine concern for alleviating the distress of clients, she provides state-of-the-art interventions specific to clients' needs.
She has worked with diverse populations ranging from autistic children, adolescents with eating disorders, many suffering from severe anxiety, depressive disorders, and people struggling to overcome addictions, to name a few. In this process she utilizes effective therapies including; Applied Behavior Analysis, CBT, EFT, Psychodynamic and family systems. With her breadth of clinical experience she is able to successfully treat diverse and complex problems, both individually and relationally. Dr. Barbee specializes in working with those struggling with severe trauma, anxiety and depression, co-parenting issues, relational problems, and couples therapy.
Dr. Barbee is compassionate and empathetic and creates a safe environment in therapy that is conducive to honest self-examination and healing. She believes that everyone has the capacity for personal growth, healing and change. Within the context of therapy you can feel secure to explore difficult feelings, experiences and life problems with the goal of healing, improving relationships, and ultimately living a happier and healthier life.
Specialties:
ADD/ADHD
Bereavement/Grief
Children & Adolescents
Depression/Anxiety
Eating Disorders
Family
Marriage/Relationship/Intimacy
Parenting
Psychological Assessment
Stress
Substance Abuse/Addiction
Trauma/Abuse/PTSD