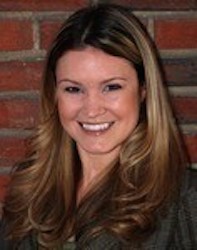 About Amy Zelidman, PhD, LLP
Every person who walks into my office is unique and I believe that it is best to personally tailor my therapeutic approach based on the individual's needs, personality, goals and lifestyle. Therefore, I tend to utilize an eclectic form of Psychology with variations of different theories based on the presented problem. I am empathic, understanding and straightforward. I take the time to truly listen to what it is the person is going through and base my assessments on a mutually drawn conclusion made between Therapist and client.
We will work together to come up with an exclusive approach based not only on what it is I believe works best, but on what we together have determined best suits your needs. I work with individuals, couples, and families. You are not alone and I am here to help!
I am flexible in theory and in practice. Sessions typically last approximately 45 minutes. I works days, afternoons and evenings; weekdays and weekends. We accept a wide array of insurances, but I also accept cash-paying clients. I recently earned a PhD and my research focused primarily on bullying behavior.
Specialties:
Children & Adolescents
Depression/Anxiety
Family
Life Coaching/Personal Empowerment
Marriage/Relationship/Intimacy
Self-Esteem Issues
Stress
Trauma/Abuse/PTSD