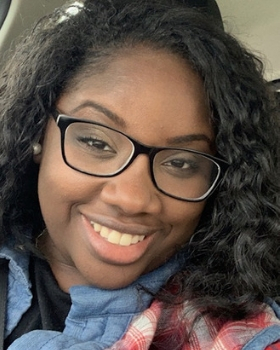 About Brittany Rhaki-yah Sanders, LMSW
Sometimes, life sucks, people are mean, and most talk about themselves and don't listen. Maybe it's because they are going through their own things, maybe it's because they don't know how to help. I've been on both sides of the spectrum of going through my own thing and also needing someone to listen.
My goal is to help clients figure out what caused life to suck and provide access to supportive tools and methods.
I'm very personable and utilize conversation as a way to connect with my clients. My goal is to support and assist with processing needs. I'm not here to tell you what you did wrong. I specialize in psychotherapy and individualized assessments to assist my clients in accomplishing their goals and functioning at their best.
Becoming a therapist was an absolute dream of mine. I've been providing effective counseling since July 2013 for individuals, children, and families. I received my undergraduate degree at Bennett College for Women in North Carolina. My focus was on social work with a minor in sociology. During that time, I interned at Guilford County Health Department working with new mothers and babies. I also volunteered with the YWCA as a mentor to young teen moms and adolescents. I later went on to complete my Masters of Social Work at the University of Michigan. While there, I interned at the Children's Hospital of Michigan and clinically advised doctors and nursing staff about cultural competence and family dynamics. I later furthered my career by becoming endorsed as a level two Infant Mental Health therapist with an increased focused on attachment and relationship building. I'm married with one child and a cat named "pop tart."
Specialties:
Children & Adolescents
Depression/Anxiety
Family
Geriatric
Parenting
Stress