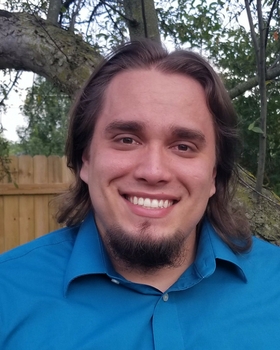 About Josh Johnson MA, LLP
Josh views life as a process of learning, about ourselves, the world, and our place in it. Challenges and difficulties arise in people's lives at various points, and for various reasons. These provide an opportunity for growth and change, either through adapting and overcoming our problems or through learning something new. Josh focuses on where each person is in their life without judgment and works to facilitate growth and improvement in the situation through whatever means that particular person finds most effective.
Josh received his bachelor's degree from Eastern Michigan University, double majoring in both Psychology and Philosophy, and master's degree from the Michigan School of Professional Psychology. Josh provides an individual centered approach that supports and empowers clients. Josh has worked with all manner of mental health issues in the past, with a focus on transitions, grief, and loss. Life transitions are often difficult to handle alone, but no one has to handle them alone.
---
Josh Johnson's Content:
Specialties:
Bereavement/Grief
Children & Adolescents
Chronic Pain/Illness
Depression/Anxiety
Geriatric
Marriage/Relationship/Intimacy
Parenting
Stress
Substance Abuse/Addiction
Trauma/Abuse/PTSD