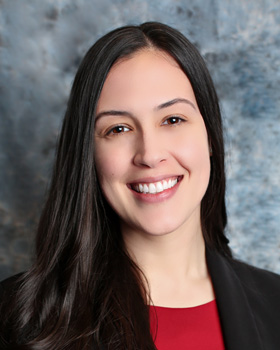 About Nicole Silk, PsyD
My name is Dr. Nicole Silk and I am a clinical psychologist. I obtained my Bachelor's degree in psychology from Argosy University-Phoenix and my Master's degree and Doctorate in clinical psychology from Midwestern University-Glendale. My experience includes working in hospitals, jails/prisons, interdisciplinary settings and private practice. I have worked with adolescents and adults with a variety of concerns such as depression, anxiety, relationship issues, abuse/trauma, LGBT concerns, grief and common life problems. With the breadth of clinical experience that I have, I believe that I will be able to help you address your unique concerns with success.
Although it can be uncomfortable to begin to examine yourself and begin to make changes in your life, you can take comfort in the fact that I will be present for you, free of judgment while you go through this journey. Previous clients have told me that they appreciate my ability to be open, honest and direct. I have also been told that I make it easy to discuss difficult topics or painful experiences because my clients do not feel judged or shamed by me. I take this as the ultimate compliment as a therapist because successful treatment can be determined by the quality of the relationship between the therapist and client, as well openness and honesty during sessions.
Everyone has the ability to move forward in their life despite what they have gone through, and so can you. Moving forward will require you to actively participate in the process of therapy through different exercises and discussions that will be presented to you during session. Anything that goes on in therapy is voluntary, but I would invite you to challenge yourself in order to grow and change into the person you would like to become. You know yourself better than anyone, and I trust that you ultimately know what is best for you. My job as your therapist is to utilize my clinical experience in therapy to help you figure out what is best for you while being a consistent, caring support system for you.
I believe that you can develop trust and faith in yourself and your decisions through self-exploration during session, and I am passionate about facilitating an environment that is conducive to this process. Therapy's ultimate purpose is to be a safe place where you heal and begin to strive to make changes to better yourself and your life. When therapy concludes, I trust that you will be able to maintain your new sense of self and embrace the changes that you have made for years to come.
Specialties:
Bereavement/Grief
Depression/Anxiety
Family
Stress
Trauma/Abuse/PTSD