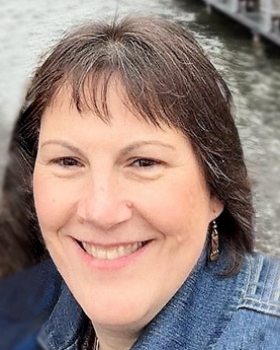 About Wendy Gornick-Maycroft, MA, LPC
People come to therapy for a variety of reasons whether those issues are individual, family, and/or relationship-oriented problems that can feel overwhelming at times. Some clients come to therapy looking to talk with someone who has an outside perspective on their situation while others come to work on more deep-seated issues that have been plaguing them for years. I have several years of experience providing outpatient, intensive outpatient, and residential therapy services. I am confident that I will be able to assist you in meeting whatever goals you set for your therapy process.
I have extensive experience working with client populations such as children/adults who have experienced trauma, parenting issues, veterans and public safety workers, those with impulse control problems, LGBTQ issues, and those who are simply seeking a deeper understanding of themselves. DBT and trauma-specific therapy services are available.
My intent is to give you a safe place to discuss your concerns, process thoughts and emotions, explore options available to you, and be present with you as you get to know yourself better and resolve whatever issue that brought you into therapy. It is my belief that everyone can benefit from self-exploration to gain a deeper understanding of themselves.
Specialties:
ADD/ADHD
Bereavement/Grief
Children & Adolescents
Chronic Pain/Illness
Depression/Anxiety
Eating Disorders
Family
Marriage/Relationship/Intimacy
Parenting
Stress
Trauma/Abuse/PTSD