Mike Desmarais, MA, LPC
Clinton Township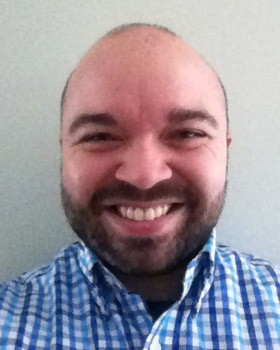 Specializing in:
ADD/ADHD
Bereavement/Grief
Children & Adolescents
Depression/Anxiety
Family
Geriatric
Marriage/Relationship/Intimacy
Parenting
Stress
Trauma/Abuse/PTSD
Life is full of difficult challenges that we must all face at different times. As a Licensed Professional Counselor, graduated from Oakland University with a Masters Degree in Counseling, my goal is to improve the ability of individuals, couples, and families to face and overcome those challenges by using an eclectic range of therapeutic theories and practices, all centered around the goals of my clients.
I specialize in assisting families and individuals work through trauma, grief and loss, major adjustments and life changes, self-worth, ADHD, behavior challenges, social deficits, anxiety and panic disorders, and mood disorders. I also have a passion in helping couples and individuals work through topics such as co-dependency, improving communication, loss of identity, existential and life stage crisis, and marital dissatisfaction. In addition, I also have a background in assisting and supporting LGBTQI individuals and their families gain understanding and insight into the difficulties and challenges faced within their family, school, professional, and social systems and meeting those challenges in a healthy manner.