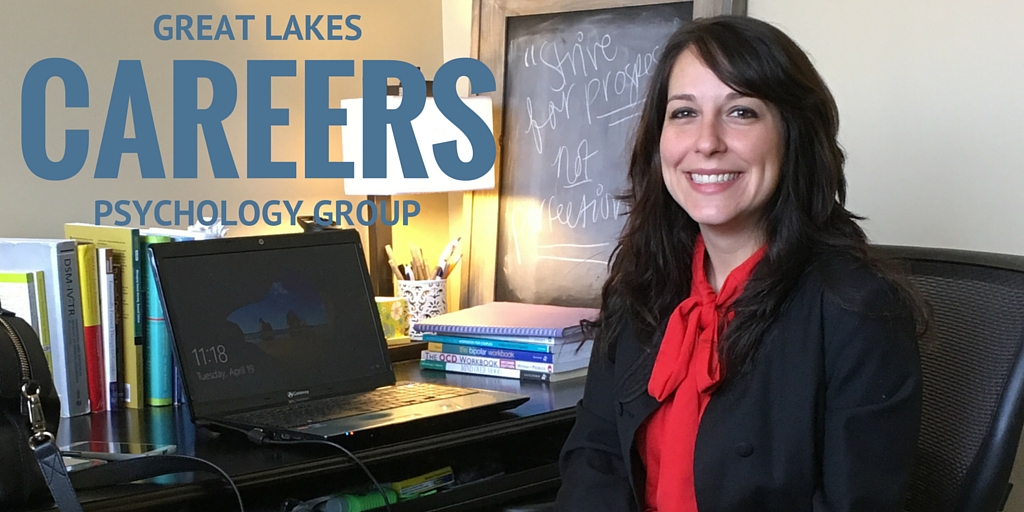 Great Lakes Psychology Group currently has the following openings:
Build Your Private Practice at GLPG
As the Detroit metro area's fastest-growing provider of high-quality outpatient mental health and substance abuse behavioral health services we have been experiencing high referral volume and are looking for individuals to join our successful, progressive, and collegial group.
We are a multi-disciplinary private, outpatient mental health and substance abuse group practice and a growing dynamic team of seasoned and well-trained mental health professionals working together in several communities.
GLPG offers:
Fee split of up to 80%
Referrals
Attractive Soundproofed Offices
Therapist Support
Practice Development/Marketing Assistance
Electronic Medical Records/Billing
Cloud-Based Software: So you can work from anywhere
Paperless Office
Fast, Electronic Insurance Billing
97% Collection Rate
Full-time, part-time, and flexible schedules are available with highly competitive compensation.
Great Lakes Psychology Group (GLPG) was formed by a group of therapists in 2011 in Clarkston, MI. Today, GLPG is a thriving and collegial group practice comprised of over 100 clinicians at seven convenient locations throughout Southeast Michigan: Clarkston, Clinton Township, Shelby Township, Grand Blanc, Dearborn, Livonia and Troy. We are a progressive group of independent clinicians and providers using the latest technology and practices in the field of psychology to provide patients with high quality and scientifically informed behavioral healthcare. We provide a dedicated management, administration and billing team that provides support when it's needed and "gets out of the way," when it's not. We're here to help; however, we also go out of our way to make your job as a clinician and provider easier and more efficient, not harder and more time-consuming. Excessive paperwork, rules, regulations, meetings, drama? You won't find these at GLPG. WE PROMISE!
We provide superior marketing for the group as a whole and are able to assist individual clinicians with marketing and networking strategies. We also provide high volume referrals, assistance with practice development and the tools you need to build and maintain a thriving practice. Have you thought about private practice before and worried about building and maintaining a business on your own? Have you opened your own practice and been overwhelmed by all of the costs and responsibilities that take valuable time away from your patients, family members and personal responsibilities? Need help navigating the insurance maze? Don't know where to begin with marketing? GLPG provides the ability to practice independently without all the hassles and costs. Focus on your patients and build a thriving practice by providing quality care.
GLPG is an organization that values and provides exemplary administrative and billing support to all our providers and patients. We consistently receive feedback from both patients and clinicians regarding our amazing administrative and billing support staff. We feel lucky to employ such a dedicated staff and are proud to offer their services to the independent providers affiliated with GLPG.
We are also committed to providing our clinicians and therapists with highly-competitive compensation for services rendered. With a fee split of up to 80%, our full-time clinicians can earn over $100,000 per year.
Submit your Resume