Family Counseling
Families are complex, unique, and one of the most important relationships you will form in your lifetime.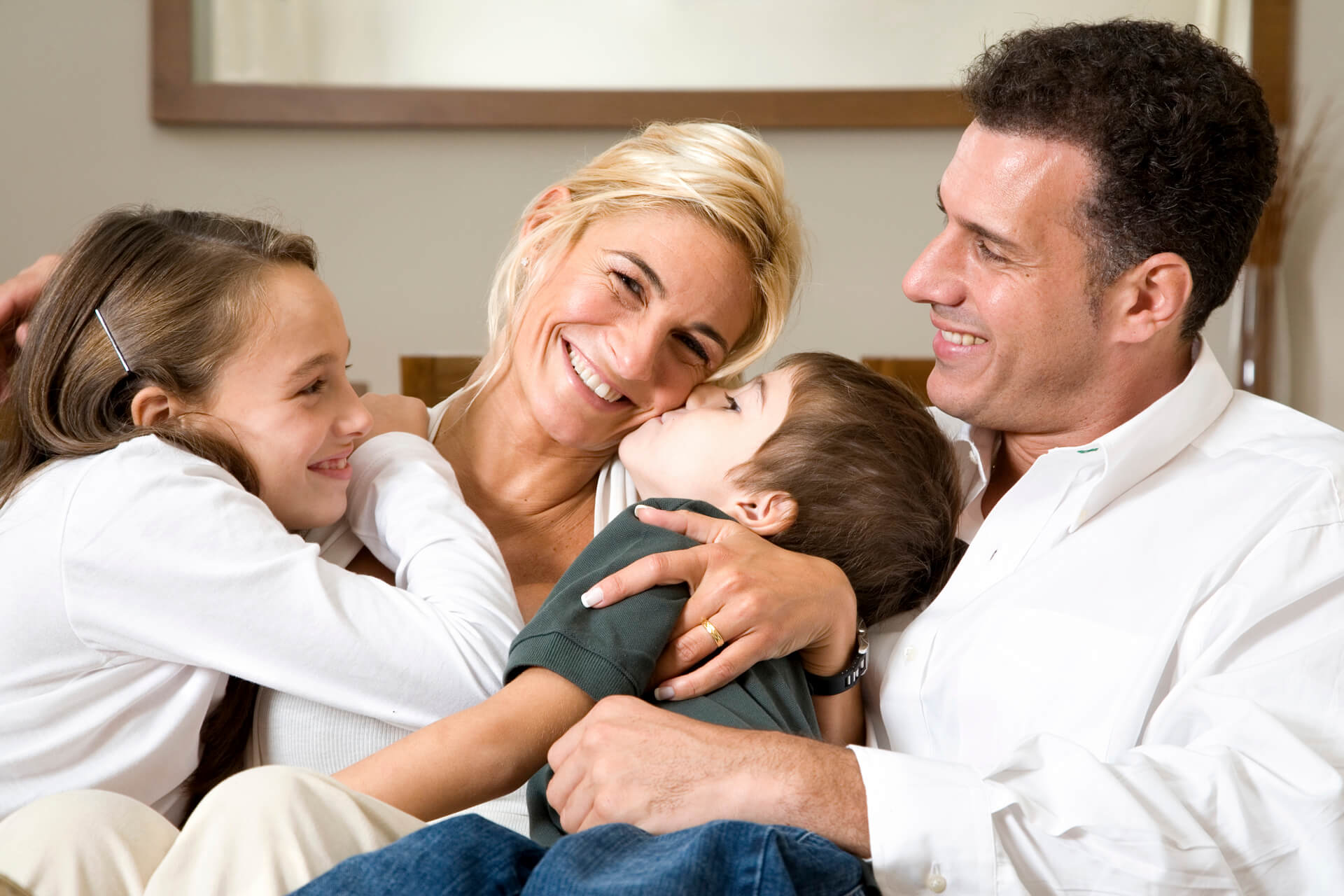 Stressful situations and disagreements among family members can challenge family dynamics. Conflict within the family bonds can affect each and every family member. Differences in opinions, thoughts, values, and personalities can make it difficult to resolve conflict, especially when tensions are high. Arguments among family tend to affect us because the family bond is so important to our overall wellbeing.
What happens when you ignore family conflict?
It may seem easier to ignore family conflict. Bringing up issues can sometimes feel pointless or unwelcome. You might also worry about hurting the feelings of your parents, siblings, or children. For some, the idea of discussing problems within the family can seem more stressful than ignoring them. Additionally, some families might feel as if going to family counseling means that there is something wrong with the family.
While many families write off their concerns about the fact that some conflict is normal, this might not be the best action to take.
Unresolved conflict within the family can lead to:
Estrangements among family members
Divorce
Lack of communication
Feelings of anger or resentment
Excessive stress
Depression
Anxiety
A lot of people do not even realize how much their family conflict is wearing on them until they finally release it. Family conflict can continue to affect each member's overall mental health. It can affect your academic or career success, external relationships, or even your physical health. By addressing your family concerns, you can face them head-on and begin to repair the important bonds of your family.
While family counseling can be an effective tool for managing difficult times, it can also be used to strengthen the important bond of the family. Families are the people you will turn to for emotional support and companionship. Family counseling can help you and your family strengthen the necessary skills to prepare for life's many challenges.
How We Help
It may initially feel odd to welcome another person into the middle of your family's conflict, especially someone that does not know or understand the dynamics of the family.
However, counselors are in a unique position to help families overcome stressful situations and get past difficult conflict. Not only are family counselors unbiased, but they can offer a third-party subjective view on the way you and your family communicate. It can be too easy for family members to get caught up in their own feelings and thoughts, which can make it difficult to address other's concerns.
Family counseling may address many concerns as a group, including:
Divorce
Blended family
Loss of family member
Relocation/new job
Financial difficulties
Depression or anxiety
Behavior/school difficulties
It is important to keep in mind that individual and marriage issues can also affect the whole family. A parent or teen who is struggling with a co-occurring disorder can lead to a difficult situation for the whole family. Even issues of infidelity or financial struggles within the marriage can have an effect on everyone.
Strengthening the Bond of Your Family
Every family is different, but here are a few ways family counseling can help.
Ultimately, family counseling helps you to:
Understand each other's views better
Learn to communicate in a way that works for everyone
Overcome difficult challenges
Resolve previous disagreements
Assist each other in understanding and managing mental health difficulties
Master tools needed to effectively work through conflict
Develop parenting skills to better address teen's needs
Create boundaries with extended family members
The goal of family therapy is not necessarily to eliminate the problems that families often face but to develop the necessary skills to overcome them together. Most families will notice an improvement in communication, conflict resolution, and overall happiness.
Should you seek family therapy? Ask yourself:
Is your family life characterized by constant conflict and tension or emotional distance and stress?
Are you a blended family struggling to create a new family after divorce and remarriage?
Do you sometimes feel jealous when you see other families interacting in a warm and mutually-supportive way?
If you answered yes to any of the above, you would likely benefit from family therapy.