Now that we've completed the forms...
Let's take a look at what to expect next, and how to check in at our office.
Our Approach
At GLPG, we've adjusted our process to preserve your comfort and ease.
From our private check-in kiosk to our flexible payment plans, your care and confidentiality are our top priorities. Our supportive team of highly-trained clinicians is here to help you every step of the way and look forward to your visit.
Check in for your In-Office Appointment
Our check-in process is made easy and discrete with our receptionist-free tablet kiosk. It allows visitors to privately sign-in and confirm their appointments upon arrival.
Check in for your Online Therapy Appointment
To join a scheduled Online Therapy session, all you need is a computer, tablet, or mobile phone that has a camera and a microphone. If you're connecting with a mobile device, it is recommended that you download the Zoom app and create an account prior to your appointment.
How to Connect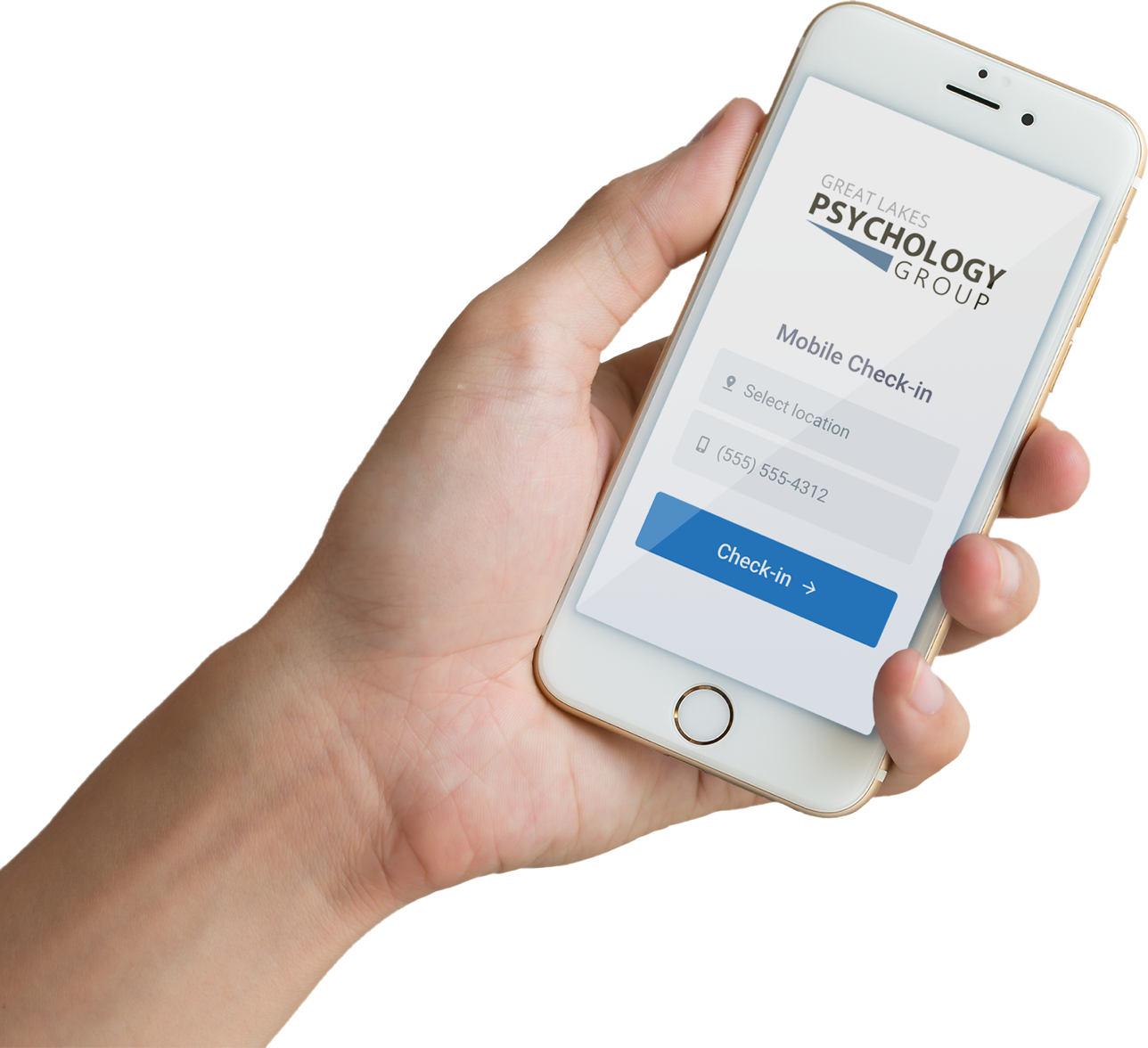 Don't forget about our mobile check-in!
Skip the kiosk and go right for the convenience of mobile check-in! Simply visit the link below once you arrive.
checkin.glpg.net
How our billing works.
We provide a simple, transparent, and paperless e-billing system for your convenience. Digital statements are sent via text and email with a link to access your account information inside our secure patient portal. Using the portal, you can select your preferred notification channel, update your contact information, view your balance, make a payment or build a payment plan. You can also enroll in auto-pay at any time by filling out the Payment Authorization form at the top of this page. Questions? Reply to the text/email you receive to chat with a member of our billing staff during business hours. You can also reach us by calling (630) 835-0775.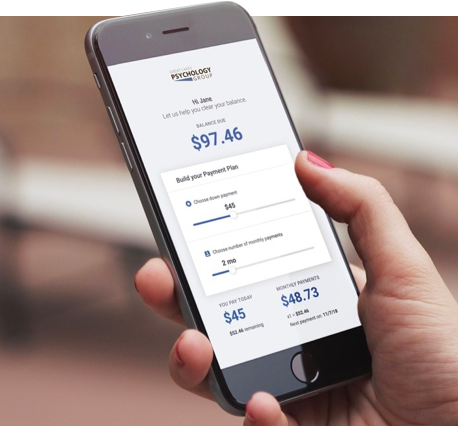 Auto Pay
If you've enrolled in auto-pay, whenever you have a balance on your account, you will receive an email/text notification with your current balance and the amount you will be charged automatically within 48 hours. The e-notification also includes a link to your account allowing you to access your account history and make any updates to your information or payment method if needed.
Easy Payments
Hate sending checks? Us too. Easy online payments make it secure and convenient to pay for your therapy appointments. Select auto-pay by completing the Payment Authorization form at the top of this page, or, receive instant text/email notifications when you have a balance on your account and pay as you go.
Payment Plan Builder
Can't pay the full balance right away? No problem! You can build your own payment plan in the portal. No longer will you have to call and ask what your options are.
Safe & Secure
Our patient portal is verified HIPAA compliant, thanks to end-to-end data encryption, multiple backups, and our strict security policies. We make sure you're the only one with access to your personal health information.
Live Chat Support
Questions about your statement? Not understanding how your health plan works? We can help! Live Chat Support is available during regular business hours. Chat with us inside the portal, or, simply reply to the email/text notification you received to begin a chat.
Set up and manage flexible payment plans online.
We've listened to the feedback of our 100,000+ served and added flexible payment plans to meet those needs. Our advanced billing system provides the convenience to set up personalized plans that work for you. Whether you plan to use insurance or pay out-of-pocket, you'll be given instant access to your account to set up payments based on your budget. We also offer complete transparency allowing you to see every activity within your account as it happens so you're never left wondering what you owe.