Harmful Habits
Harmful Habits During the Holidays: Tips to Cope and Help Those Coping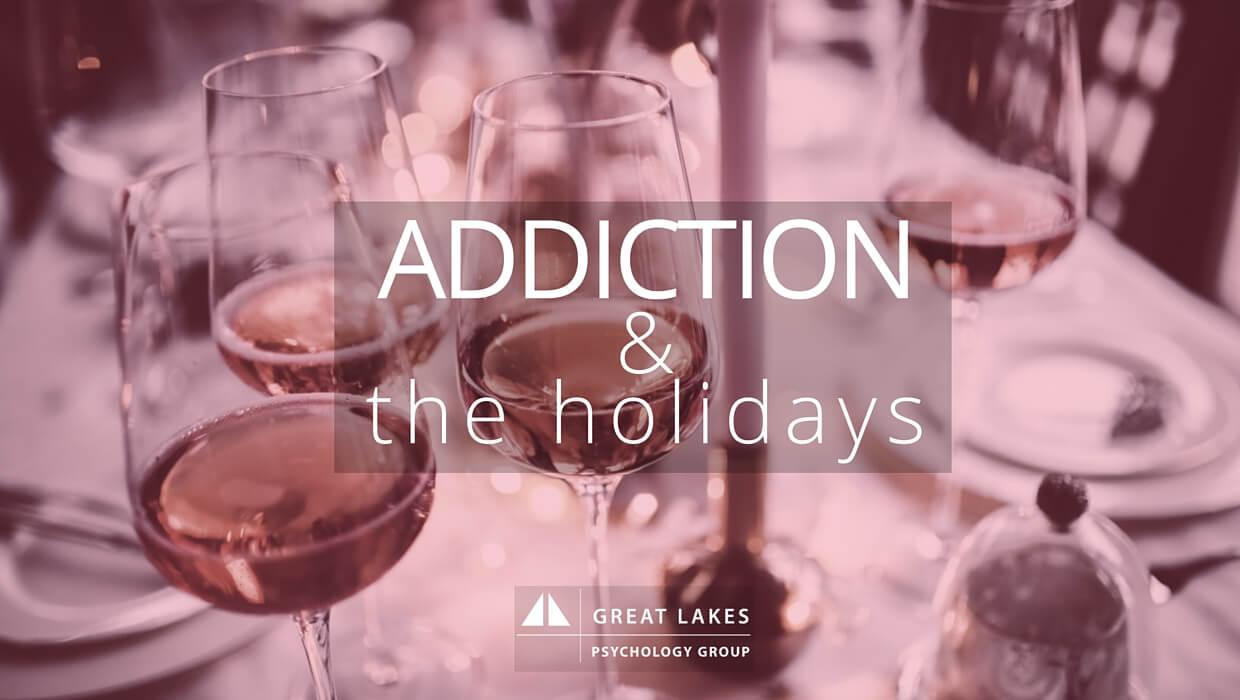 The holiday season is well underway… While it is typically filled with feelings of togetherness, warmth, and anticipation for the new year, this period can also be dreadful for individuals recovering from a harmful habit. 
Things usually counted as highlights of the season, such as family gatherings and festive parties, are overshadowed by the many consequences of their negative habit; they may continue their spiral of destruction, and individuals in recovery may flirt with relapse. Why exactly does this happen?
"This time of year is saturated with stress from the season's high expectations. The stress can hinder an individual's judgment or spark a battle with depression" (Recovery Place).
This holiday stress can lead suffering individuals to find reasons to continue with their habit. There's also potential that individuals not previously diagnosed can develop a problem from the heightened presence of habit-triggering surroundings during the holiday season and celebrations.
Coping Strategies
Be Aware of Temptation
This means getting plenty of sleep, eating properly, and remembering to take a breather when the hustle and bustle get too stressful.
"In the Big Book of Alcoholics Anonymous, newcomers are encouraged to avoid "HALT"—hungry, angry, lonely, or tired. A more alert you is the version of yourself that will stand up to the challenge and not fall victim to relapse" (Recovery Place).
Say No to Pressure
Denying pressure can come in the form of turning down a few holiday party invitations if you know they'll be filled with people taking part in habit-forming activities. Think of all the hard work you have put into achieving recovery; More than that, think of how much healthier and better you feel without this habit controlling your life. In retrospect, that upward climb that you have made so far to recovery is not worth starting over for one evening of relapse.

Mix Your Own Drinks
Being in control of what is in your glass means you make the conscious decision to stay on the right path with recovery. You would be surprised about the prevalence of pressure at get-togethers to fill your glass with what everyone else is drinking. Don't let them decide for you! Try making drinks that look "fun" as the others by using sodas and fruit to garnish, or ring in the New Year with apple cider – no one will know the difference if that is something concerning you. This way, you can still 'cheers' with the crowd and not worry about relapsing under peer pressure.
Call For Backup
If you feel like you could definitely crack under all the holiday pressure, it's never a bad time to call for support. More likely than not, your sponsor has probably gone through numerous holiday seasons and dealt with similar stress and pressures. Having someone to talk to that truly understands your situation will help get you back and stay on the right track through the holidays and beyond.
At Great Lakes Psychology Group, we offer Co-Occurring Disorder Therapy at each of our locations throughout Metro Detroit. Contact us for more information or to schedule an appointment.