Press Releases
Great Lakes Psychology Group Expands Online and In-Person Services to Waukesha and Fitchburg, WI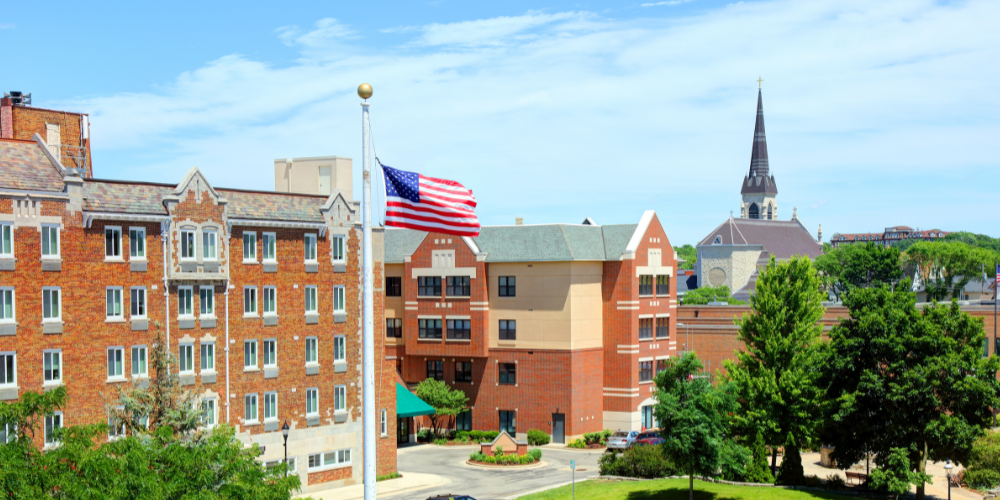 Great Lakes Psychology Group is pleased to announce the addition of two locations in Wisconsin! 
In addition to online therapy services throughout the entire state of Wisconsin, GLPG will also offer in-person services at brick-and-mortar locations in Waukesha and Fitchburg. 
Our Waukesha office is conveniently located at 707 W. Moreland Ave. Suite 7, Waukesha, WI 53188.
Our Fitchburg office is located at 2923 Marketplace Dr, Fitchburg, WI 5371.
GLPG differentiates itself from nationwide online-only therapy platforms by maintaining attractive and conveniently located brick-and-mortar therapy offices in the communities we serve. We believe those seeking therapy should be given the option to choose their preferred therapy platform: either online, in-person, or a hybrid of both. 
Online therapy at GLPG is here to stay: we will continue to offer online therapy as a service to residents of these states beyond the pandemic. Online therapy is available throughout every state in which we serve. Online providers in our network offer online therapy via a secure video platform. To learn more about the online therapy services we provide, call (800) 693-1916 or visit our Online Therapy page.
We've offered comprehensive psychological services since opening our first office in Clarkston, Michigan over ten years ago. Since then, the GLPG network has expanded to include hundreds of licensed psychotherapists in multiple states with training in social work, psychology, marriage and family therapy, and counseling. Each therapist in the Great Lakes Psychology Group network is certified and qualified to ensure each patient receives the quality service they deserve with a therapist who meets their specific needs. 
Click here to learn more about specialties, services, and locations.
Are you interested in a career at GLPG? Licensed therapists practicing within the GLPG network enjoy a suite of attractive benefits. Click here to explore GLPG careers.